One of the more memorable art exhibits that I have experienced over the past few years was at the Art Institute of Chicago. My wife and I were traveling with friends and on a cold and rainy day in October, we had the pleasure to view many of the numerous master works on exhibit. One of the pieces that caught and held my attention was "The Old Temple" by Hubert Robert. While studying this particular painting I was unconsciously creating stories in my head that would fit the setting. What caused such a beautiful temple to fall into ruin and what would draw people there throughout the years? Of course it was something that my mind would not let go, so naturally I started looking into more of his works and his life as a natural extension of my intellectual curiosity.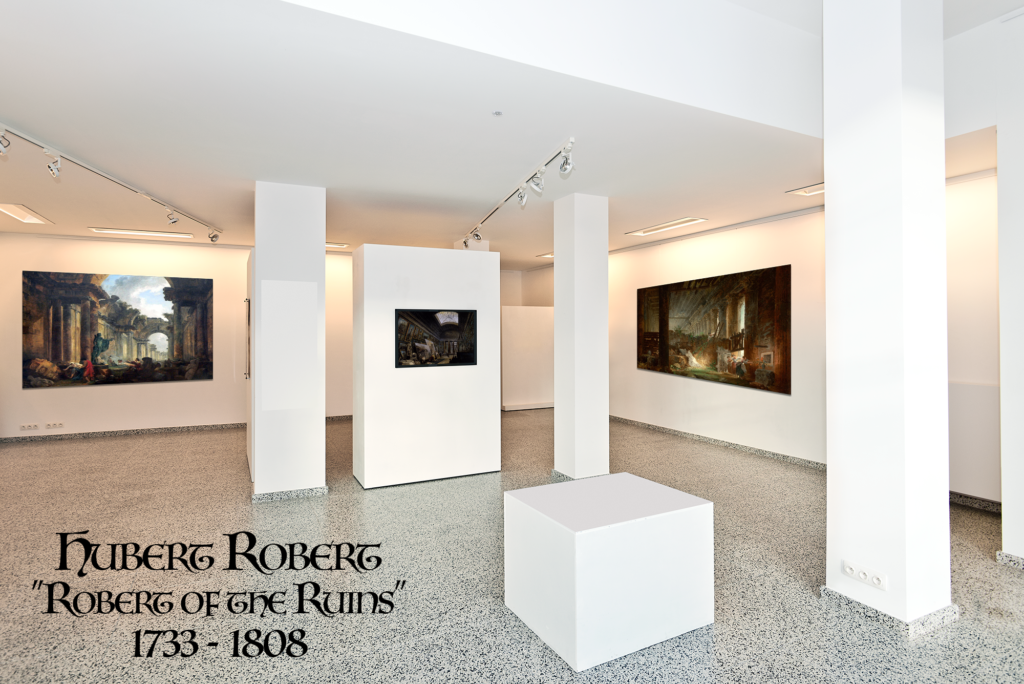 Notes on Hubert's Life
While exploring more of Hubert's life, I started coming across more of his works that caused a similar reaction to the ones I had while viewing his work in person. Part of it, I believe is that his nickname really jumped out at me, "Robert of the Ruins" really has a ring to it and the amount of work that he created is phenomenal. Like many of the great artists of the period, Hubert was not a man of singular focus in his choice of professions, an accomplished draftsman, an engaging print maker, interior decorator, garden designer and master of the architectural capriccio.
He gained notoriety after his return to Paris in 1765 and his artwork drawn from his travels through Italy and his stay in Rome was part of one of his first exhibits. He was appointed, "Designer of the Kings Garden", "Keeper of the King's Pictures" and "Keeper of the Museum and Councilor to the Academy". Arrested in 1793, during the French Revolution, he narrowly avoided the guillotine due to a mix up with another prisoner with a similar name and went on to be placed on the committee of five in charge of the Louvre. (Find out more on Hubert Robert!)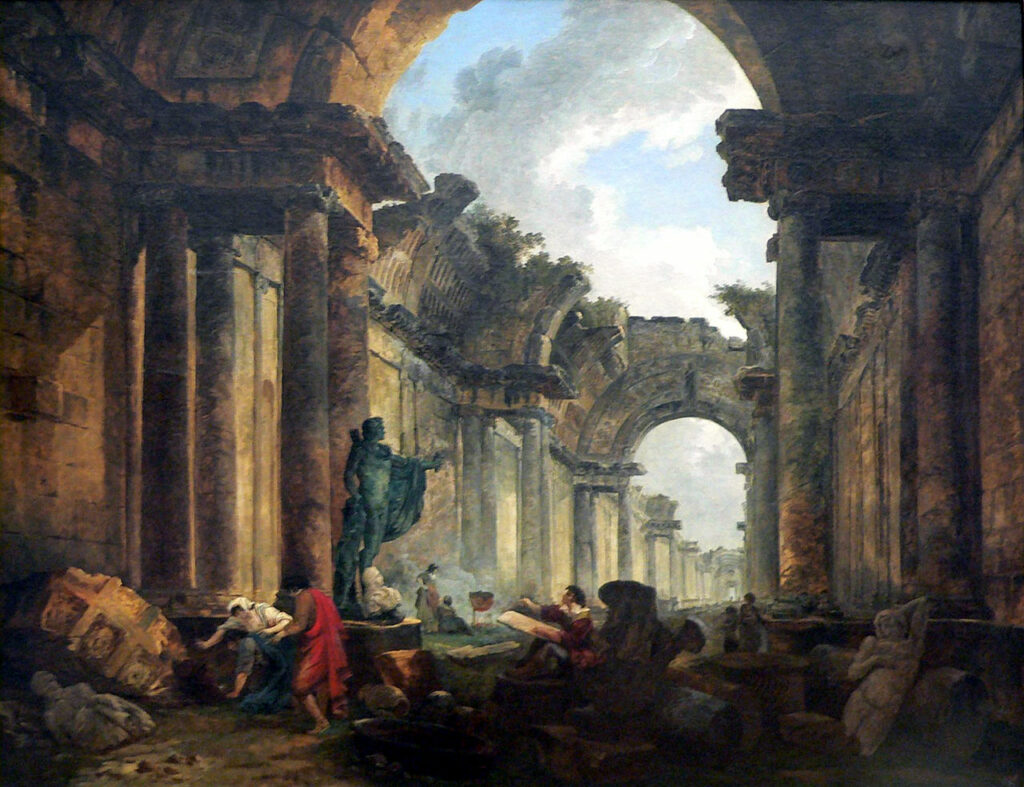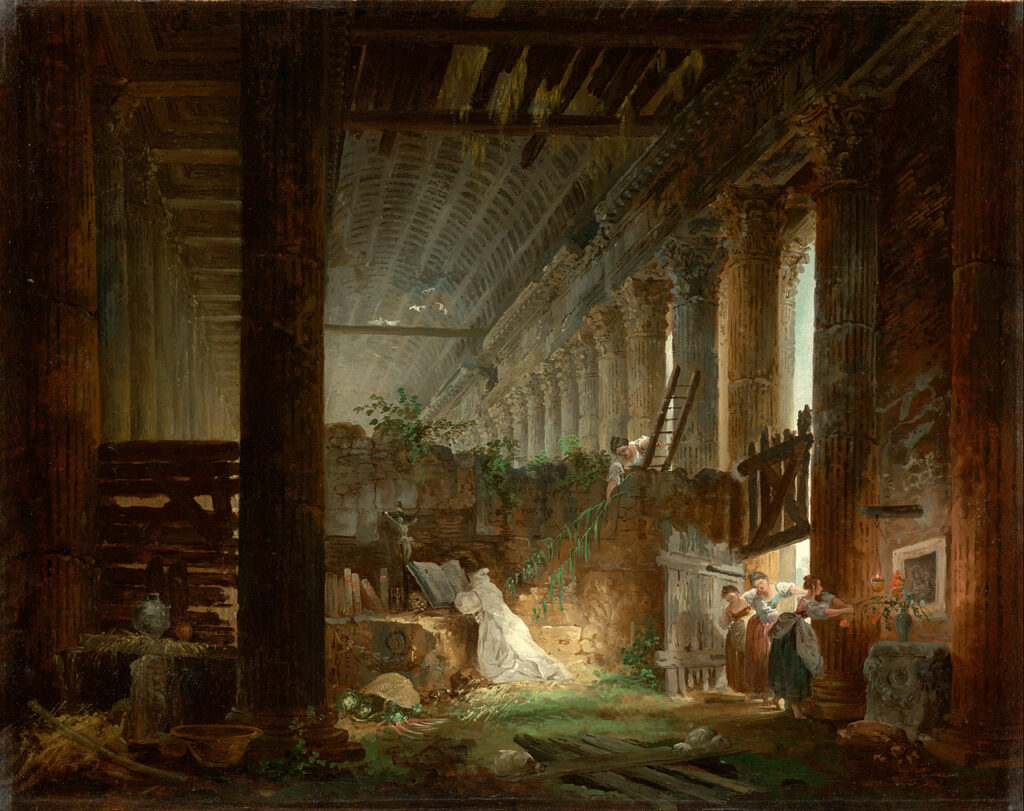 Finding Inspiration
Looking at the examples that I have highlighted in this post, look at the imagery, the implied activity and consider what each person is thinking, where they are coming from and where they will go next. It is easy to look at these works of art and to start building potential story lines with each and every one of these beautiful pieces. Just considering it even now is making my imagination light up with possibilities and it is a bit of a struggle to maintain focus instead of wandering off into each one of these settings. It is my hope that you will also be drawn into the story of each of these paintings and that your own personal literary playgrounds will emerge.
Looking for more? Find them here: Art Reviews